Education
Latest
Skills for a lifetime – towards a future proof VET
On the 16th and 17th February, we attended the 'Skills for a lifetime' conference, hosted in picturesque Amsterdam.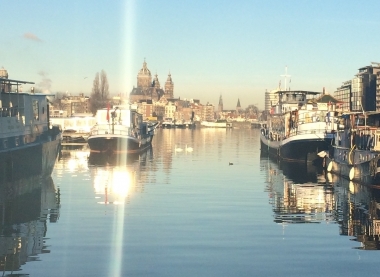 Held under the Dutch EU Presidency, the conference focused on how to ensure vocational education and training (VET) provides the foundations for entry to the labour market. Three main themes were covered: excellence in VET; lifelong learning; and internationalisation of VET.
The conference included a mixture of plenary talks, workshops and interactive sessions. Plenary speakers on the first day included the Dutch Minister of Skills, Jet Bussemaker, who gave an overview of the challenges facing the VET systems across Europe; Theo Henrar, chairman of directors at Tata Steel, who discussed the Tata Steel approach to education and training; and Sari Suono, vice-president of HK Scan, who explored the skills that employers are looking for in their potential employees.
The second day involved workshop sessions exploring topics such as: how best to link industry and education; how to facilitate excellence and inclusion in education through design of the education system itself; the role of lifelong learning in labour market mobility; and international placements within VET. We discussed with colleagues from Croatia, Finland, Denmark, the Netherlands and Turkey how VET systems work in their countries and the challenges that they face.
The discussions taking place within the workshops and the interactive sessions will be summarised in a conference report, 'Stepping stones towards a future proof VET', which will be published by the conference organisers in due course.