Education
Latest
TEACHER MENTORING HAS MUCH TO LEARN FROM OTHER SECTORS – OUR LATEST RESEARCH
Following previous research projects on mentoring for teachers, our latest report explores what teacher mentoring can learn from international good practice in employee mentoring and coaching.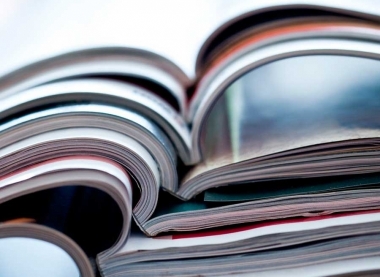 The Mentoring across Professions (MaP) Project, led by Professor Andrew Hobson in collaboration with colleagues at the University of Brighton and the European Mentoring and Coaching Council (EMCC), sought to identify:
effective employee mentoring practices in private and public sector organisations
the impact of employee mentoring schemes
the factors contributing to the effectiveness and success of such schemes.
The report presents case studies of 10 exemplary work-based mentoring schemes from 6 different countries – England, Hungary, Norway, Romania, Turkey and the USA. A cross-case analysis revealed the powerful impact that employee mentoring schemes can have, with the following benefits for mentees identified:
Enhanced skills, job performance and effectiveness in role
Enhanced communication skills in particular
Improved relationships with colleagues
Enhanced career progression
Enhanced networking opportunities and access to useful networks
Improved understanding of organisation
Learning new perspectives and overcoming inertia
Changed dispositions and new ways of thinking
Increased personal awareness
Increased confidence
Enhanced well-being
Increased resilience
Enhanced motivation.
The research identified a number of common ingredients of effective employee mentoring schemes. Amongst these, such schemes tend to be more effective and have a greater positive impact on mentees, mentors and organisations where, for example:
The mentoring scheme is well-structured and overseen by a mentoring coordinator
There are rigorous mechanisms for mentor selection and matching mentors and mentees
There is effective provision for initial mentor preparation/training and ongoing development
There are training and development opportunities for mentees
Opportunities are created to ensure that mentors and mentees have regular and frequent contact, including face-to-face meetings
Mechanisms are in place to sustain confidentiality and other conditions for non-judgemental mentoring relationships
There is (light touch) monitoring of mentoring relationships and evaluation of the scheme, to inform their ongoing development and improvement.
The authors note, as previously found in the Mentoring and coaching for teachers in the Further Education and Skills Sector in England research, that teacher mentoring schemes are frequently found wanting in these terms. In particular, the authors stress that mentoring must be 'off-line' (mentees must not be mentored by their line managers) and mentors should not be tasked with formally evaluating, assessing or appraising the work of their mentees, as is often the case in schools and colleges and rarely the case in effective mentoring schemes outside of the education sector.
The research report is available to download here.