Education
Latest
Teacher Recruitment in Education Investment Areas
Analysis, commissioned by The Gatsby Charitable Foundation and conducted by SchoolDash shows that although schools Education Investment Areas advertise for fewer teachers than schools in other parts of the country, they are also less likely to advertise for specialist science teachers.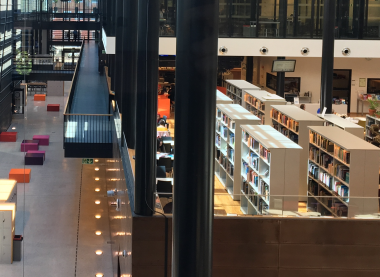 Education Investment Areas (EIAs) were announced as part of the government's Levelling-Up White Paper. Gatsby supported SchoolDash to look at whether recruitment in these 55 areas looks different when compared to other schools.
The work shows that:
Across both primary and secondary schools, teacher recruitment activity in EIAs tends to be lower than elsewhere, a trend that predates the pandemic. This could be because of looser labour markets in these less affluent areas, or the effects of charitable and governmental support to attract teachers to such schools, or perhaps some combination.
Among secondary schools, this does not appear to be a subject-specific effect: different subjects show very different numbers of vacancies, but the ratios of vacancies between EIAs and other areas tend to be similar.
That said, science teaching vacancies in EIAs are much less likely to stipulate a particular specialty (ie, biology, chemistry or physics rather than just science in general). This is consistent with previous findings and with GCSE entry rates in those areas.
This lends some support to the policy of offering retention bonuses to early-career teachers working at selected schools if they teach certain priority subjects such as Chemistry and Physics, and for increasing these bonuses if the school is located in an EIA. However, success will also requires the schools themselves to seek such specialist teachers in the first place.
Read the full analysis here.