Education
Latest
Technicians Make it Happen launch
A unique exhibition of photographs, paintings and aretefacts will launch Technicians Make it Happen – a new campaign commissioned by Gatsby.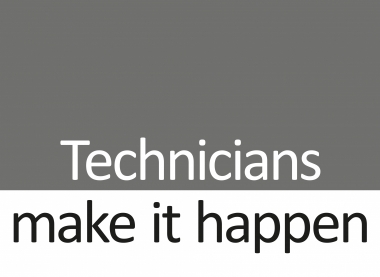 Technicians are crucial to the UK economy and future growth. However, the work of technicians is often poorly understood and young people, parents and teachers are not always aware of the exciting range of technician jobs available.
Technicians Make it Happen seeks to challenge outdated notions of who our nation's technicians are and what they do. Through photography, painting, video and artefacts, the exhibition will explore the crucial role technicians play across society and the rich, intriguing diversity of the occupations that can rightfully and proudly be defined as 'technician'.
The exhibition will take place at The Mall Galleries between the 4th and 9th April 2016. The event is open to all and is free admission.
Following the exhibition, Technicians Make it Happen will go on the road and take a virtual reality exhibition to events around the country. The technician stories will also feature prominently on the campaign website, www.technicians.org.uk and across social media.
For more information about the free exhibition, please visit https://www.facebook.com/events/1672777186296159/
If you are interested in finding out more about the Technicians Make it Happen campaign, please email kate.ford@gatsby.org.uk.