Education
Latest
The Innovation Strategy and the Skills Value Chain approach
Gatsby welcomes the focus on emerging skills development and the adoption of the skills value chain approach set out today (22 July 2021) in the Government's new Innovation Strategy.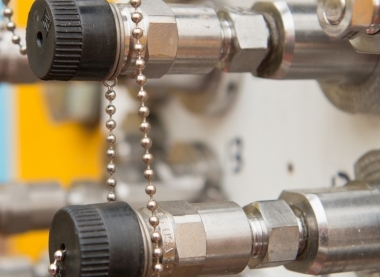 The Innovation Strategy describes how Government will address skills gaps that prevent businesses from reaching their full innovation potential. Interventions include; launching the second project of the Emerging Skills Programme, further exploration of how the Skills Value Chain could be adopted by government and the innovation ecosystem, and enhancing Innovate UK's role in skills development so they play a pivotal role in addressing the emerging skills gaps.
Building on what was laid out in The Skills for Jobs White Paper in January 2021, today's publication sets out how the skills and innovations systems will better link up and ensure that: '[…] our training pipeline is delivering the full skills complement that our innovation ecosystem needs'.
Previous work Gatsby has undertaken with the High Value Manufacturing Catapult has helped to define and shape what is described as the Skills Value Chain approach. It is comprised of three sequential activities:
Convening centres of innovation, employers, and providers to undertake 'foresighting', which establish emerging skills need in a sector and analyses the gap in current provision and future need.
Developing course content and modular training to meet the need identified in foresighting.
Delivering skills diffusion by training trainers, delivering funded learner uptake to employees in the sector, and working with high-quality providers to make the courses widely available.
We welcome the announcement in the Strategy that a further project will be launched later this year to explore further how the Skills Value Chain could be adopted by government and the innovation ecosystem – including by Catapults and Innovate UK. Gatsby will continue our work in this area by supporting centres of innovation to work with industry and training providers to expand industry's capacity to foresight its emerging skills needs. This will develop a shared view of how skills of the future workforce can be developed to enable business to take advantage of new and emerging technologies, the opportunities of innovation, and more productive systems and practices.
We also welcome the recognition that FE can play an important role in the innovation ecosystem whether that is through Institutes of Technology collaborations between further education colleges, businesses and universities delivering emerging skills or the recently announced College Business Centres (CBCs) providing innovation support to local businesses.
Read the Innovation Strategy here.
Read more about work in this area on our programme page here.
If you are interested in discussing any aspects of this work with us please get in touch.