Education
Latest
Latest report highlights the critical role technicians play in innovation
The UK needs to recognise the importance of technicians in innovation to effectively take advantage of new manufacturing technologies, concludes a new report commissioned by the Gatsby Foundation and authored by Professor Paul Lewis, Department of Economics, King's College London.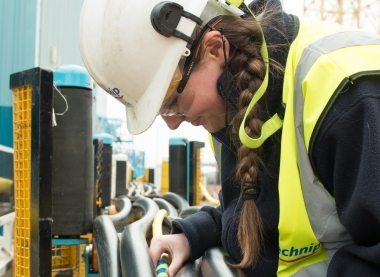 The research shows that technicians have practical and theoretical knowledge which allows them to make a direct and important contributions to both radical and incremental innovation. Technician experience of using and maintaining technology, means that they provide indispensable suggestions on how it can be improved, which drives the incremental innovation which is so crucial to the bottom line for business and the productivity of the UK.
However, the report suggests that the supply and training of technicians in the UK manufacturing sector is not producing the skilled workforce required for a world class innovation system.
As such, the report concludes that:
Greater consideration needs to be given to the importance of technicians in the innovation system
Policymakers need to ensure that apprenticeships and other forms of training develop the broad occupational competence and underpinning knowledge so that technicians can assist in the deployment and development of innovative technologies
Centres of education excellence, such as the new Institutes of Technology, should work with Centres of Innovation such as the High Value Manufacturing Catapult to develop courses on emerging technologies
To read the report in full, please visit: www.gatsby.org.uk/education/reports