Public Policy
Programmes
Policy Links
Policy Links is a not-for-profit knowledge transfer unit whose aim is to help governments develop effective industrial innovation policies.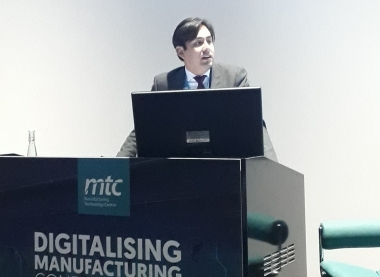 Gatsby funding enabled the establishment in late 2016 of the Policy Links as the knowledge transfer unit of Centre for Science, Technology & Innovation Policy (CSTI) and we continue to provide core costs. The aim of the Unit, directed by Dr Carlos Lopez-Gomez (pictured right) is to offer new evidence, insights and tools based on the latest academic thinking and international best practice to UK and international policy practitioners.
Embedded within the University of Cambridge and part of IfM Engage, the Unit provides education and consulting services grounded in the latest academic research to address the needs of policy officials and civil servants working in the science and technology domains. Example offerings include national capability and competency landscaping, roadmapping for sectors and technologies, improving supply chain performance, as well as training courses for civil servants and policy practitioners.
In February 2021, together with CSTI, the Unit produced and launched the first edition of the UK Innovation Report, a new study that benchmarks the UK's industrial and innovation performance in a global context. While numerous sources of data on the topic of innovation exist, the UK Innovation Report aims to make a distinctive contribution by bringing together, in a single place, innovation and value-added indicators in a concise and accessible format. In doing so, the report seeks to demonstrate the value of combining different types of datasets to facilitate policy discussions on innovation and industrial performance – and the interplay between them. There are ongoing plans to update the data annually to make it an authoritative source of the information for all policy stakeholders.
Along with CSTI and the Babbage Policy Forum, Policy Links is part of Cambridge Industrial Innovation Policy.