Public Policy
Programmes
Policy Links
Policy Links is a not-for-profit knowledge transfer unit whose aim is to help governments develop effective industrial innovation policies.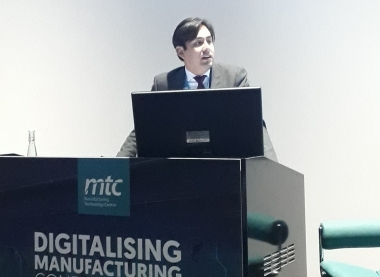 Gatsby funding enabled the establishment in late 2016 of the Policy Links as the knowledge transfer unit of Centre for Science, Technology & Innovation Policy (CSTI). The aim of the Unit, directed by Dr Carlos Lopez-Gomez (pictured right) is to offer new evidence, insights and tools based on the latest academic thinking and international best practice to UK and international policy practitioners.
Embedded within the University of Cambridge and part of Institute for Manufacturing's Education and Consultancy Services, the Unit provides education and consulting services grounded in the latest academic research to address the needs of policy officials and civil servants working in the science and technology domains. Example offerings include national capability and competency landscaping, roadmapping for sectors and technologies, improving supply chain performance, as well as training courses for civil servants and policy practitioners.
Along with CSTI and the Babbage Policy Forum, Policy Links is part of Cambridge Industrial Innovation Policy.