Education
Latest
Implementing technical education reform: T Level Action Plan
In preparation for the introduction of T Levels in England, the Department for Education recently held a series of events around the country outlining the Government's vision for technical education from 2020 and presented the T Level Action Plan.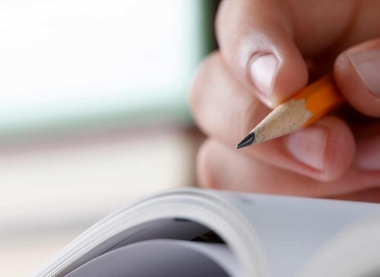 The events, attended by representatives of FE institutions and other stakeholders, provided a forum for discussions about the T Level Action Plan, and implementation preparation so far.
The first three T Level programmes to be rolled out September 2020, will provide pathways in the Construction, Digital, and Education and Childcare routes.
- The Government consultation on T Level proposals is now live. To view the consultation, please click here: https://consult.education.gov.uk/technical-education/implementation-of-t-level-programmes/
- To read more about the Department for Education's T Level Action plan, click here: http://www.gatsby.org.uk/education/latest/first-of-technical-education-routes-to-be-rolled-out-announced
- To watch a recording of one of the T Level Awareness events, please click here, entering in the password as instructed: https://www.aoc.co.uk/publications/dfe-t-level-awareness-events
- To view the presentations shown at the events, please click below:
Session 1 - T levels: The case for change - the Sainsbury Panel Report and Post-16 Skills Plan
Session 2 - T levels: Action Plan for Delivery